Sustainability in the hotel
Sustainability in the hotel - this also applies to our Landhaus Café, Restaurant & Hotel Wolfratshausen
Sustainability is a major issue in both the private and commercial sectors. Even in hotels do many opportunities for more conscious management, without necessarily requiring high investments or guests have to sacrifice comfort and well-being.
On the contrary, sustainable travellers and visitors to our hotel welcome the various initiatives we have taken because they can enjoy their stay with us even more relaxed as a result.
What offers our sustainable hotel?
Sustainability is not automatically associated with high costs. Even small changes in the furnishings and a departure from former habits can contribute to significant reductions in waste, energy and water savings and thus to more environmental protection. We would like to show you some examples that make our establishment a sustainable Landhaus Café, Restaurant & Hotel south of Munich.
The lighting in an ordinary hotel alone consumes about one third of the total energy. To save electricity, old light sources are replaced by modern LEDs, which consume about 90 % less electricity. They are more expensive, but last up to 25 times longer. This also significantly reduces the cost of maintenance and repairs. Rooms where permanent lighting is not required - for example toilets, corridors or storage rooms - are equipped with motion detectors.
Saving on water consumption
Water is one of the most precious goods available to us by nature, and must therefore be particularly protected as a resource. The first step to reduce water consumption is to replace conventional shower heads with water-saving ones and to use perlators on the taps. The shower heads not only save up to 60 % water, but also reduce the energy consumption for hot water preparation. We also reduce consumption by using water stoppers in toilets and modern, water-saving washing machines.


Waste reduction and recycling
Waste is a general problem in which packaging plays a major role. We can contribute to reducing this by using large ordering high amounts and largely avoiding portion-packed food. In addition, in accordance with EU regulations, we do not use disposable items such as cutlery, plates and plastic straws. All waste is carefully separated so that it can be recycled. This also applies to food waste. These are disposed of in organic waste so that they can be used in biogas plants either energetically to produce environmentally friendly energy or materially to produce organic fertiliser.
Our old frying fat is regularly collected and processed into ecologically sustainable biodiesel. With our contribution, this saved 4264 kg of CO2 in 2021. (See the certificate here)
Optimising heating, cooling and ventilation
Intelligent control systems ensure sustainability in the hotel when it comes to heating, air conditioning and ventilation. The running times of ventilation systems are regulated via timers, air-conditioning systems with the help of a sophisticated switch-off schedule for frequently used rooms, as demand in these can be easily predicted.
We heat unused rooms less after guests left, because every degree saves around 6 % in heating costs. We avoid unintentional heating with open windows by using special thermostatic valves.
Offering local, regional and homemade products
For the preparation of our meals, we use seasonal regional products whenever possible. Shorter transport routes and less need for cooling during storage reduce CO2 emissions and, as a positive side effect, promote local producers and the local economy.
For products that we cannot source locally, such as coffee or tea, we are looking for fair trade and organic certifications in order to live up to our claim of being a sustainable hotel.
Use environmentally friendly cleaning agents
Where many people are constantly staying and the audience changes frequently, meticulous cleanliness and hygiene are essential. That is why there are not many places that are cleaned as frequently as the rooms and bathrooms in a hotel. Our Landhaus Café, Restaurant & Hotel Wolfratshausen uses only environmentally friendly cleaning agents and does not use products that can harm the groundwater or the soil.
Offer less linen change and room cleaning
We offer every guest who stays with us to renounce a daily change of bed linen and towels. As a rule, no one does this at home. In a hotel of our size, changing the linen every two days instead of every one can save an average of 67,500 litres of water plus electricity and detergent per year.

The same applies to room cleaning. During a weekend stay, there is very rarely so much dirt that our cleaning staff would have to clean the room every day. Provided you agree, this is another way to save large amounts of water, energy and cleaning agents. In addition, you will be doing our staff a favour by relieving them of their workload.
Train the staff in sustainability
In order to ensure more sustainability in the hotel, we first train our staff in this topic. In order for them to support our concept, they must be enthusiastic about the idea of ensuring more environmental and climate protection in our hotel. Because we know that we cannot achieve our goals without the appropriate motivation.
That is why we rely on constant training and further education to keep our staff up to date in the area of sustainability and to make the sense of our efforts clear.
Communicating sustainability with our guests
As our guest, you are the focus of our work at all times, because your satisfaction is our success. If sustainability is as important to you as it is to us, you will certainly agree with our concept.

Perhaps you even have ideas and suggestions of your own that you would like to share with us. Our team would be happy about it.
Sustainability is a serious concern for us
As a sustainable Landhaus Café, Restaurant & Hotel in the south of Munich, we are not just going with the trend, but are making a conscious effort to achieve the stated goals. With our measures, we want to do our part to ensure that our environment is and remains worth living in for future generations. We are working on this with all our strength and passion, so that you as our guest feel good during your stay.
Our inclusive services
with every booking:
Who is behind the Landhaus?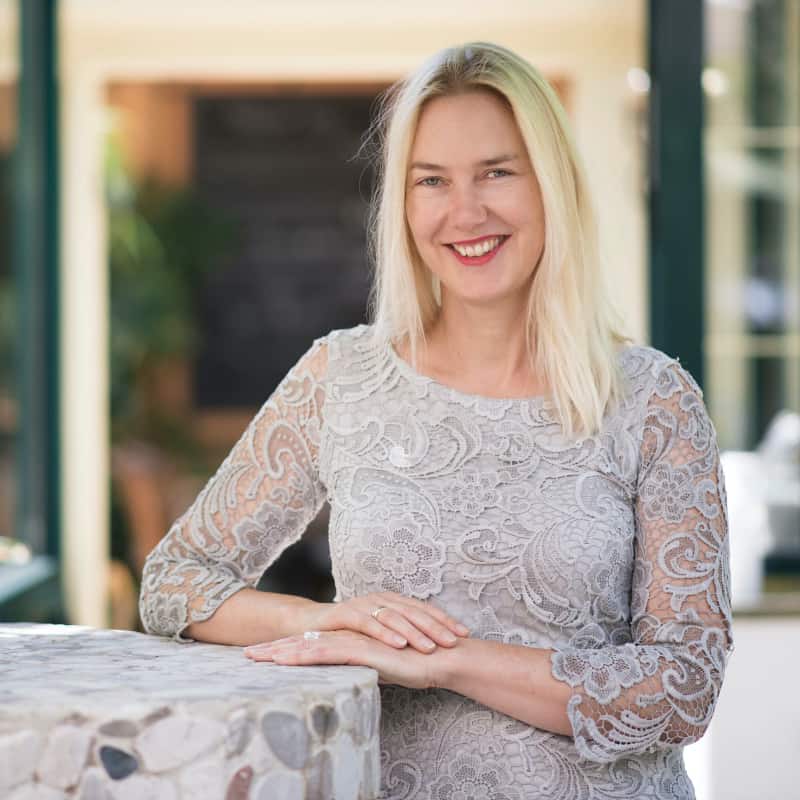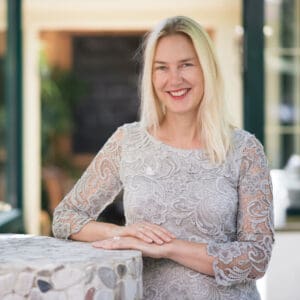 'In May 1999, I opened the Landhaus Café with just a few seats, fulfilling me a dream.'